About Us
Technology and scientific development have undoubtedly introduced tremendous ease and convenience in our lives and made industrial processes significantly quick and more productive. But alongside the visible advantages, significant damage has been done to the environment which has taken a hefty toll on nature and natural resources of the planet. K. K. Environment Solutions brings to you a highly sought after range of pollution control devices and systems that are famed for their stellar performance, efficiency and high functional life.
Our company was established in the year 2012 with the goal of providing means to mitigate the ill effects of pollution, and with dedication and diligence, have emerged as a noted Manufacturer and Supplier of products like Sewage Treatment Plant, Filters, Large Sewage Treatment Plant and Solid Waste Management Systems among others. We also specialize in providing solutions such as Environment Impact Assessment, Environment Management Program and Environment Health Security to name a few.
Why Us?
The rapid deterioration in the quality of our environment due to pollution in not hidden from anyone. If remedial steps are not taken and proper preventive measures are not employed, the consequences would be grave. K. K. Environment Solutions seeks to alleviate the stress on our environment by providing means to curb the problem. Our range of highly advanced pollution control devices are designed to segregate the pollutants with high efficiency. This allows the toxic chemicals from getting into contact with pristine water reservoirs and contaminating them. They are designed in line wit the latest models being used at the times and are aptly tweaked for performance boosts. Only the most durable metal parts and non-metallic components go into their assemblage to make sure they remain functional for longer periods. Moreover, numerous performance tests are done to make sure that parameters such as efficiency and net output are up to the standards our products are known for.
In addition to them, we also provide world class environment assessment solutions and project management assistance. Furthermore, we also provide the full host of services pertaining to the commissioning, erection and maintenance of the control systems. Moreover, there are a number of other perks that we provide to customers such as reliable and quick transportation of consignments as well as flexible transaction media.
Principles
We follow the following set of principles to achieve our dreams of a safer and greener earth:
Recognition

- of the negative impact of the pollutants and segregating the culprits

Reconfirmation

- of the importance of a cleaner environment and its effect on the future generation

Reaffirmation

- of the existing technologies that can provide a respite and counter the harmful effects

Recall

- the tradition and ancient way of living for rejuvenating the resources

Reframe

- a cleaner and pollution free earth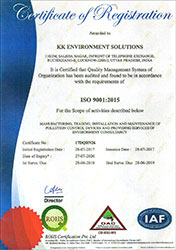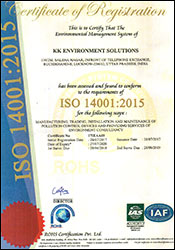 Read More